Certification:
- RYA Day Skipper Theory Certificate
A sector light.
- Online E-Learning program with immediate access.
- Interactive demonstrations, simulators and examples.
- Interactive online chartplotting and tidal curve tools with immediate feedback.
- 40 hours of study plus Exercises and Exams.
- 2 separate online exams.
- No prior experience required.
- RYA Day Skipper Course Pack sent direct to you.
- Includes Commercial Grade Plotter & Dividers.
- Southern Hemisphere Syllabus
- 6 Months course access with extension options.
- Bespoke, practical supplementary course material for Australia and South Pacific Weather Patterns.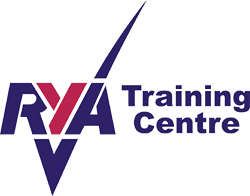 Who is this course for?
This course is designed for skippers of both power and sailing craft and it will give you the knowledge to handle short passages by day. The course covers all the shorebased theory required for the RYA Day Skipper Practical course.
The NAVatHOME Australia RYA DaySkipper theory course is one of Australia's best online sailing and motoring courses. The RYA DaySkipper program is the cornerstone of the RYA Cruising Yachtmaster scheme with a strong baseline in knowledge and skills that you can use anywhere.
Skippers looking to understand navigation best practices for waters they are familiar with.
People planning to charter a yacht in Europe, Asia or the Caribbean.
Skippers wanting to understand navigation fundamentals.
Skippers looking to start the RYA yachtmaster pathway.
Those who adventure on day passages that have some navigational challenges.
Those just starting on overnight local trips.
Course Pre-Requisites:
This level course does require some degree of boating knowledge to start. Ideally you would have spent some time on the water crewing for someone, or even skippering your own boat to get to know the basics of what the various parts of the boat are.
The following skills are ideally recommended for those interested in the Day Skipper Program but are not essential. If you want to, you can jump straight into Day Skipper.
Basic Boating Experience - Ideally with initial attempts to navigate.
Basic addition and subtraction maths.
What the course covers:
How is the course delivered
The course is provided using the world class NAVatHOME RYA accredited training program.
Support and Extras
Through out your course, you will be supported by specialist RYA Navigation instructors, and access to all NAVatHOME supporting resources.

Knots
Glossary
Buoyage
Collision Regulations
Vessel Lights & Flip Cards
VHF radio Simulator
Interactive Online Chartplotting Tools