RYA Coastal Skipper / Yachtmaster Offshore Theory
This is an advanced course in coastal navigation and builds on the knowledge gained in Day Skipper. It is more of the same with more complex navigation exercises and some additional subjects. The RYA Coastal Skipper / Yachtmaster Offshore theory course covers both Coastal Skipper and Yachtmaster Offshore and is the required level of theory for RYA Coastal Skipper or the RYA/MCA Yachtmaster Examinations. The course aims to to take you to an advanced level of knowledge for chart work, tides, weather and collision regulations and is the peak theory qualification in coastal navigation. The course assumes you have navigation knowledge up to Day Skipper level.

If you are not sure if you have enough exisitng knowledge to do this course, or your skills could be a bit rusty, you can enroll in the Yachtmaster fastrack program which takes you through a short form unassessed version of Day Skipper as revision, and then takes you through the full Yachtmaster program. If you want the fastest path to Yachtmaster theory then fast track is the way to go. See the Yachmaster Fastrack page for details.
Certification:
- RYA Coastal Skipper /
Yachtmaster Offshore Theory Certificate
- Online E-Learning program with immediate access.
- Interactive Animated Navigation Lessons, and interactive simulators. This is not a course of powerpoint slides.
- Course duration of 40 hours of self paced tuition plus Exercises and Exams.
- Navigation Instructor support as you need it.
- Course Pack sent direct to you.
- Southern Hemisphere Syllabus
- Online Assessment
- 6 Months course access with extension options.
- Bespoke, practical supplementary course material for Australia and South Pacific Weather Patterns.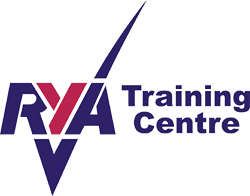 Who is this course for?
This course is ideal for anyone looking to progress to achieving the yachtmaster qualificaiton or wants to be certain of the skills for extended passages. The focus of the course is to prepare you for navigating in waters, as well as entering or departing ports that are unfamiliar to you or your crew. This course is the perfect course for those looking to go to sea and discover new places.
The NAVatHOME Australia Yachtmaster theory course is one of the worlds most respected online RYA yachtmaster courses.
Skippers wanting to master their knowledge.
Navigation in areas with complex passages or large tidal movements.
Long distance overnight passages lasting several days.
Course Pre-Requisites:
You should have knowledge up to Day Skipper Level. The Basic skills you should have include:
Converting between True, Magnetic and Compass bearing headings.
Tidal height calculation and consideration for secondary ports.
Basic course to steer calculations to compensate for tide.
Determining an Estimated Position.
Basic weather patterns.
Vessel Safety.
If you are not certain on any of the elements, or if you have not done any formal training consider the Yachtmaster Fastrack Course. This will fill in all the gaps and give you all the theory you need for the Yachtmaster Offshore Exam.
Do you know what sort of craft these lights represent and where it is heading?
What the course covers:
How is the course delivered?
The course is provided using the world class NAVatHOME RYA accredited training program.
Support and Extras
Through out your course, you will be supported by specialist RYA Navigation instructors, and access to all NAVatHOME supporting resources.

Knots
Glossary
Buoyage
Collision Regulations
Vessel Lights & Flip Cards
Interactive VHF radio Simulator
Interactive Radar Simulator
Interactive Chart Plotter Simulator
Interactive Online Charts